Sign up for our 2018 training courses here
Posted on November 18, 2017
 We have a number of training courses coming up in 2018. You can read more about each and sign up here.
Note: If you book multiple training courses together, we offer the following discounts: 10% discount for 2 course bookings, 20% discount for 3 course bookings. Our other upcoming courses are Crowdfunding, Leadership Development for Trustees and Digital Marketing for Charities. To pay via invoice, please email contact@charityclarity.org.uk. Terms are here.
Individual price per course: £199 + VAT. Payable via Stripe or Eventbrite.

 Writing Bids and Sustainable Funding for Charities (11 Sep; all day, London)
Do you find making grant applications a real challenge and fundraising a daunting process?
Do you wish you knew what trusts and foundations looked for and how to get success in your applications?
Do you worry at the cost of hiring professional fundraisers and bid-writers?
If your answer is Yes to any of these questions, this is the course for you.
read more...

About the course

A successful application for funding begins with a clear understanding and rationale for your project idea. Our workshop will look at how a project moves from an idea to a concrete proposal. What is a theory of change and why do you need to have a clear explanation of the links between activity, need and outcomes? How can you demonstrate impact even if the longer term impacts may be many years away?

In the afternoon we will look at the specific requirements of key grant funders such as the Big Lottery Fund and large Charitable Trusts. Our workshop will also identify other sources of support and help you to develop a more diverse income base. Is social investment right for you? Can you or your partners deliver public contracts? What do these other sources of funding want from a successful third sector organisation?

Our five hour workshop will be participatory and delegates will receive a booklet outlining the key issues discussed.

Learning outcomes

By the end of this course, you will be able to:
List the basic principles of good bid-writing
Plan your bids
Understand different perspectives on what funders look for in a successful bid
List the basic principles of good bid-writing
Plan your bids and better understand how to broaden your funding sources
This course will help staff to become more successful in winning funds from various sources.

It will also help you to support and advise other people in planning and writing successful bids.

By the end of the course you will have a checklist to focus your bid, the know how to write an irresistible proposition for funders, and an action plan for your organisation's bidding activity.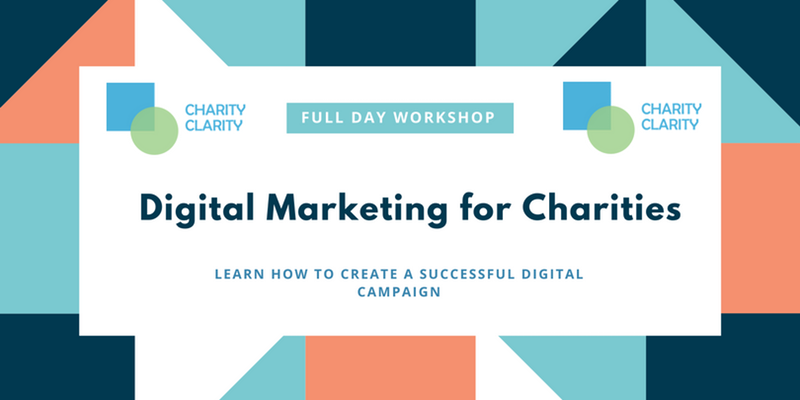 Digital Marketing for Charities (12 Sep; all day, London)
Do you wish you knew more about email marketing, building and maintaining online engagement with potential donors?
Do you get confused with the jargon of SEO, SEM, AdWords, Google Analytics and more?
Have you considered using digital marketing as an effective tool for growing your subscriber base and donations?
If your answer is Yes to any of these questions, this is the course for you.This session covers everything that you need to know to get online and create great newsletters, manage databases, understand marketing automation and how you could unleash the power of effective digital marketing to meet your goals, whether that is to increase your database, increase donations, build engagement with stakeholders or simply let your donors know what you've been up to.
read more...

About the course

It also covers the difference between Search Engine Optimisation and Search Engine Marketing (with real-life case studies of what to do and what not to do on your website), showing you how you can use Google Analytics to track how well your digital marketing is working. A special interactive session on making effective use of video marketing will explore how to use video content to increase your charity's awareness, with a special focus on platforms such as Facebook, YouTube and Instagram.

Finally, we will learn about the different options available for crowdfunding, and show you a step-by-step process of how to think about, create and manage brilliant crowd-funding campaigns to achieve your marketing and fundraising goals.

Our training will be run by a group of experts, with deep experience in each of these aspects of marketing, having worked on some of the most ambitious digital marketing, video production, AdWords and crowd-funding experts in the country. Most importantly, once you've bought a ticket, we'll reach out to you to ask you about your goals from the training, and tailor it accordingly.

What will you learn?
Create a visually stunning newsletter campaign
Build a toolkit of email marketing tools for your organisation, including A/B testing, automation, managing databases
Understand the difference between SEO and SEM
Understand how to use Google Analytics on your website, understand its insights and use an AdWords account

Crowdfunding for Charities (13 Sep; all day, London)
The full day workshop is highly interactive and breaks crowdfunding down into the six key sections of planning, building our crowd, storytelling, creating the perfect project page, communicating the campaign and following up.
There is a workbook available for participants to work through and all information will be practically applied to your project ideas throughout the day, you get to learn both through theory and by analysing previous campaigns similar to your own.
read more...

What will you learn?
You will understand the basic mechanics of fundraising online
How to develop a precise strategy and action plan.
How to map your networks and so expand your donor base.
How to pitch your fundraising project successfully to an online audience.
The skill to tell your story succinctly so as to create the maximum impact.
How to use this new knowledge and skills to make YOUR crowdfunding campaign a success!
We have only 15 spaces available, therefore book your place today!
Social Media Marketing
Do you wish you knew more about social media marketing, best practices across platforms?
Are you looking to create an effective and engaging social media content, content management, social listening and creating a social media policy?
If your answer is Yes to any of these questions, this is the course for you.
read more...

Course Objectives:

Identify the best practices for Social Media Marketing, including platform level best practices.

Connect business objectives to appropriate Social Media tactics.

Create strong content that engages their target audience with their marketing message.

Create editorial calendars to manage content distribution.

Use Social Listening tools to create timely, relevant content.

Create Social Media policies that combine business objectives with appropriate use of social media channels and content.

Who should attend from charities:
Marketing team members
Social media marketing team members
Trustees and senior leadership