The core teaching of truth, love and compassion
Posted on May 9, 2019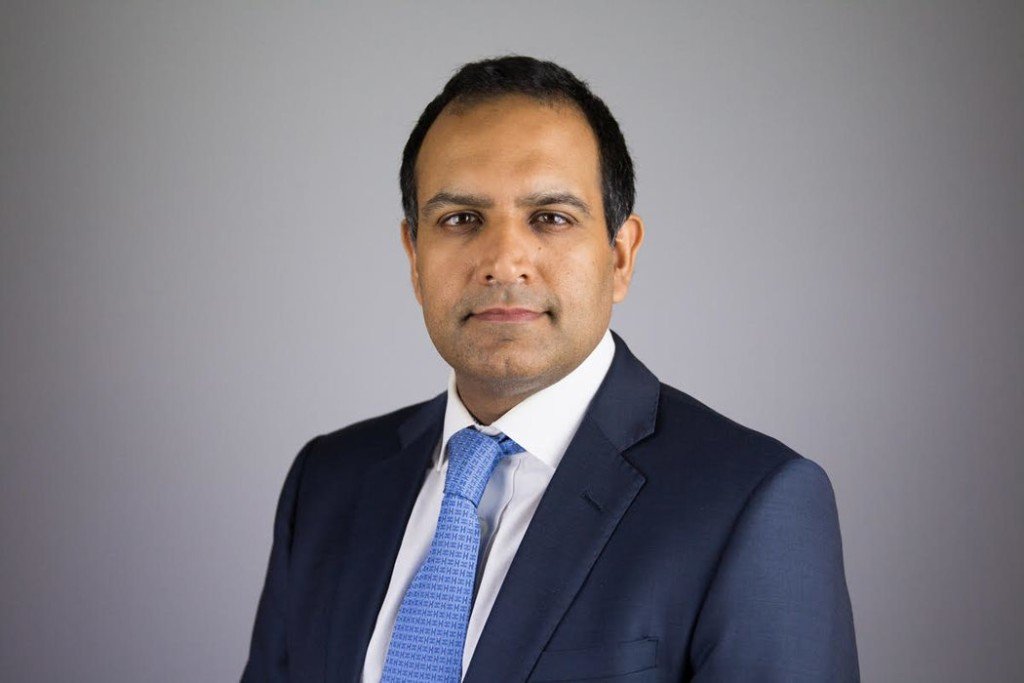 As I write this article for the Asian Voice Charity Awards powered by Charity Clarity, I am on a tough, bumpy journey to Khadagada village in Rajasthan, India. In two weeks, my family will be sponsoring and organising Hindu spiritual leader Morari Bapu's Ram Katha religious seminar here (hence I will sadly not be able to attend the Awards themselves). Khadagada is a tiny rural village and over the course of nine days, we are planning to feed over 200,000 people. For me, the giving of spiritual (often life-changing) fulfilment as well as actual food, is some of the highest seva (service) that we can do for others. This is what I have learnt from my Guru, Morari Bapu whom I have been following for nearly 25 years. 
Morari Bapu's core teaching to all of us is Satya, Prem and Karuna (Truth, Love and Compassion). Bapu believes that we are all one family and we have a responsibility to support all across the world; particularly when there is a natural disaster. 
Recently, Cyclone Idai caused devastation to millions in Malawi, Mozambique and Zimbabwe, increasing the risk of Malaria, Typhoid and Cholera. Morari Bapu asked my uncle, Rameshbhai Sachdev via his charity 'God My Silent Partner' to raise funds very quickly. Over a few days, £55,000 was donated to these countries. 
Among those, he reached out to help his cause in the three African countries was Lord Dolar Popat (also my uncle!), the Prime Minister's Trade Envoy to Rwanda and Uganda. He has been a Judge at the Awards in an earlier edition.  
It's not the first time Bapu has rendered help at times of natural calamities and tragedies. His concern for humanity transcends religious identity. After the recent terrorist attacks on the mosques in New Zealand, which claimed 50 lives, Bapu donated more than £22,000 to the families of those who lost their lives. 
To Bapu, citizens all over the world are his family and his entire living is to bring many different branches and sects of religion (even of other faiths), different parts of the globe with a variety of languages, and the different levels of society with a panorama of cultural variation, to a common ground of undivided understanding. His concern and compassion for mankind going beyond words and walking the talk inspire many. For example, Bapu has held his Ram Kathas in the Vatican as well as in Jerusalem. 
A few months ago, Morari Bapu stirred a religious controversy in India when he invited sex workers for a nine-day long religious discourse and at the same time organised a fund-raising for them so as to help provide financial support and medical care for these women. This is an area that Meenal and Rameshbhai's son Rishi Sachdev has devoted huge resources to via their Shiva Foundation. 
As expected there was heated opposition on whether the initiative was morally right. In response, Bapu simply explained that his motive is to make spiritual recitation accessible to the neglected, exploited and marginalised segments of society. And he himself led the way in visiting the red-light streets inviting sex workers for the event. 
Thereafter, the idea of taking spiritual teachings to sex workers was taken up and today live screenings of the spiritual recitation are now beamed in the red-light streets of India. 
For me, charity is also about giving our talents and time to those around us. For example, one of the driving forces for me standing (and being the first elected Indian Councillor in Hertsmere) as a Convervative Councillor more than five years ago, was to be able to give my time to those in my local community. It is harder to help those in say a neighbouring town than your friends and family, since you have no natural reason for doing so.  
These Awards are about what drives each of us to give (be it time, skills or money) and highlighting the personal journeys and stories of so many inspiring individuals who seek to help others in all walks of life. May I take this opportunity to congratulate all the nominees and winners tonight. 
Abhishek Sachdev is the CEO of Vedanta Hedging an independent firm of corporate treasury consultants, providing advice and practical support to businesses often on the mis-selling of financial products. He was a Judge for this years' Awards.